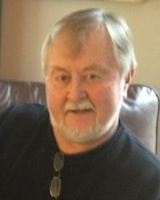 Gregory J. Simchik
Gregory John Simchik, 68, of Oneida, passed away on Wednesday, June 5, 2019.
Born March 6, 1951, in Oneida, to Harry and Bridget Simchik, Greg grew up on the family dairy farm in Durhamville with his five siblings.
In 1973, he married Linda Moran at St. Helenas Church in Sherrill, sharing 45 years of his life with her and having two daughters and one son. Although they spent most of their time in Sherrill, Greg always yearned to live in a country setting like where he grew up; about a decade ago, he and Linda realized that wish when they moved into their home on Stoney Brook Road.
Greg retired from Niagara Mohawk/National Grid after 34 years of service. In his retirement, he worked part time at Christ Church, where the rest of the staff became like a second family to him.
He was a friendly person and could enjoy a conversation with anyone from a close friend to a stranger. Greg was always busy with something, spending time in his barn working on projects, taking care of his land, or being helpful to others.
He is survived by wife, Linda; daughter Rebecca and husband Robert Osborn of Penfield, son Andrew Simchik and his fiancee Jessica Collier of Saranac Lake, daughter Abigail Simchik of Oneida; his beloved granddaughters Bethany and Annaliese Osborn of Penfield; siblings Nancy Andrews of Oneida, Patricia (Thom) LaClaire of Port Orange, Florida, Peter (Marie) Simchik of Port Orange, Florida, Thomas (Kim) Simchik of Durhamville, and Margaret (Marge) Simchik of Port Orange, Florida; sisters-in-law Glenna (James) Carmola of Oneida and Barbara Kinsella of Oneida; and brother-in-law William Moran of Syracuse; several nieces and nephews; and his beloved granddog, Akimbo.
Greg was predeceased by his parents, Harry and Bridget; his grandson, Patrick Osborn; and brother-in-law James Kinsella.
Services will be held 11 a.m. Wednesday, June 12, at Christ Church in Sherrill with reception to follow. Visiting hours will be 3 to 7 p.m. Tuesday, June 11, at Christ Church. Malecki Funeral Home is in charge of arrangements.
In lieu of flowers, donations in Greg's name can be made to Christ Church or It's About Caring for Kids based in Rochester, www.iackids.org.